Eggs Martin and I made! I felt like a kid again:)
(A plant Martin's mom gave us for Easter from church:))
Happy Easter everyone! Hope you all had a great holiday celebrating with friends and family:)
Just wanted to share an update for the Cleaning challenge and an update on Easter pics! We had a great Easter, made Easter eggs and had dinner with Martin's parents and their friend from down the block. Martin's mom made a great oven stuffer chicken with sweet potatos. I made dessert (a lime pie with cool wip:)) and me and Martin made eggs for everyone to take with them:) I have to say Easter was wonderful to be with Martin and family and talk to my parents and sister, but it was missing something without going to church. We have been to the Unitarian Church and both Martin and I really liked the idea of it and the people and the sermons...but the church we love (the Manhattan one, the Brooklyn one is nice too but not has good feeling) is far away, its at least a half hour drive, not considering parking or traffic so, after my long walk with Lealu to the park, the idea of cleaning, and this weekend it was also packing for our trip next weekend to Mexico...and also cooking alittle for Easter, and the idea of relaxing one morning (I have school on Saturday mornings) was too good to pass up. We did do some meditating together, which was nice and felt great:) But there is something about going to church with everyone in their Easter dresses and saying hello and just being at a church that I miss. Anyways, Martin and I are going to start going to the Lutheran church around the corner (its literally around the corner where Martin used to go when he was little to Sunday school and stuff) and while its not a Methodist church and I don't particularly "love" the sermons by the woman preacher there (you would think I would, she's a woman! lol), maybe its not about that so much, maybe its just about being there ya know? so..forgive my rambling but I may be converting to Lutheran soon:)
Recipe for Lime Pie (with purchased cool wip:)) -
Will need - 1 1/3 cup sugar in raw (or regular sugar), 1 1/2 cup water, 1/3 cup flour, 1/4 teaspoon of salt, 4 egg yolks, 3 tablespoons of butter, (graham cracker crust...which is just graham cracker food processored up with half stick butter melted, combine and bake for 10 minutes), 1/2 cup of lime juice.
Mix flour, water, sugar and salt. put in pan until boiling. Continue to mix.
while that is heating up, whisk egg yolks and keep in separate bowl.
Take heated mixture and pour only half in with yolks, mix.Then pour
mixture of egg yolks in with rest of mixture. Put over stove and heat for 1 minute.
Stir in butter and lime juice. Mix. Take off stove after heated and mixed in, and put into
pie shell. Put in fridge to cool for at least two hours.
There are pics below! Everyone loved the pie and ate the whole thing lol:) I was so happy!
Now for....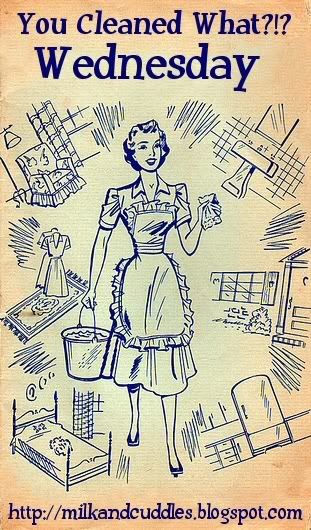 So here is my list of spring cleanings:
Sweep and mop behind fridge and stove. (DONE)
Wash doorknobs and drawer pulls. (DONE)
Vacuum behind heavy furniture and other hard-to-reach places. (DONE)
Clean under sinks in bathroom and kitchen. (DONE but have NOT scrubbed can out yet eh)
Clean curtains and drapes. (DONE!)
Sort files. (DONE)
Clean microwave, toaster oven, and other small appliances. (DONE)
Replace shower curtain liner. (hopefully with washable one as per Laura! DONE but have not gotten a washable one yet)
Wash windows inside and out. (DONE!)
Vacuum and rotate mattress. (DONE!)
toss expired dry goods.swap summer and winter wardrobes. (DONE see pics below)
above are winter clothes all bagged up!
Above is Martin's crazy amount of clothes that we're donating, way too much for any one man to have!
Clean oven. (DONE!)
Throw away rarely used or expired toiletries (will donate them as per Danielle...don't really have too much of that...but do have old dishes that we haven't used and am donating them!)
Clean upholstery. (DONE! or will be done tonight when I get home and take out drying laundry!)
and I've added one! clean dust off fans or light fixtures! (DONE!)