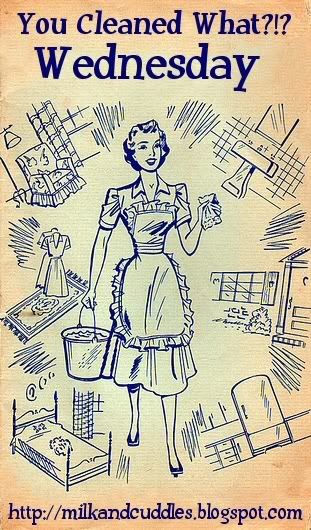 I've decided to accept Shannon's challenge of cleaning something every Wednesday with a slight variation. Because of running around during the week, I'll be completing this challenge on Saturdays or Sundays! Here is the list of all of the things I plan on cleaning, and I'll be sure to post pics as well after I've completed the weekly challenge:) This weekly challenge is a great idea, I feel inspired to clean already! Thanks Shan!
Here is my list (from thenest.com)
Sweep and mop behind fridge and stove.
Wash doorknobs and drawer pulls.
Vacuum behind heavy furniture and other hard-to-reach places.
Clean under sinks in bathroom and kitchen.
TIP: Don't just take out the trash, scrub the can too.
Clean curtains and drapes. (DONE!)
Sort files.
Clean microwave, toaster oven, and other small appliances.
Replace shower curtain liner.
Wash windows inside and out.
Vacuum and rotate mattress. (next challenge)
TIP: Twice a year, you should flip it end-to-end too.
toss expired dry goods.
swap summer and winter wardrobes.
TIP: Designate piles for donation.
Clean oven. (DONE!)
Throw away rarely used or expired toiletries.
Clean gutters.
Clean upholstery.
This weekend I'll be flipping the mattress and vacuuming it!